Our Businesses
Signal Products
We provide various signal devices for passenger lines, freight lines, and industrial railway in steel works.
On-board Switching Device
For industrial railways such as in vast steel mills, we supply integrated point control system which enable train operators to set point route safely and easily from vehicle.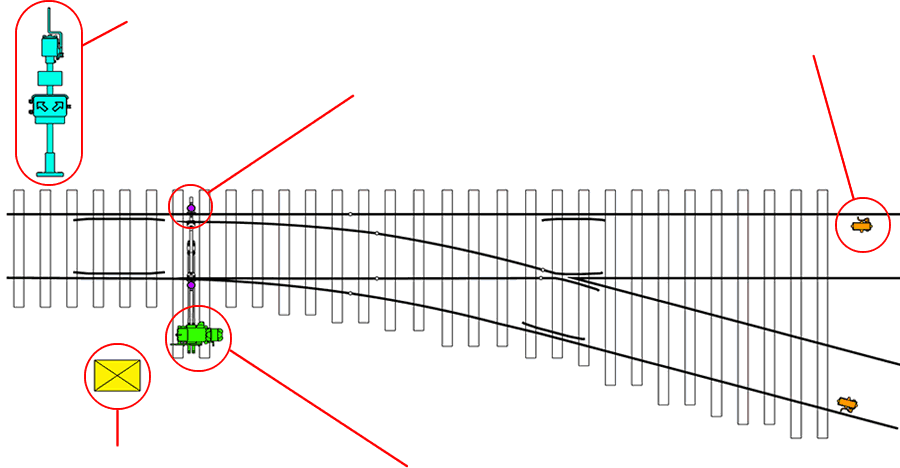 Operation Lever
This is a device used by a train operator to switch a point from the train.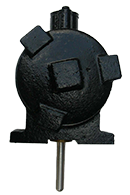 Point Conductor
This is a device for detecting the tightness at the end of a tongue rail.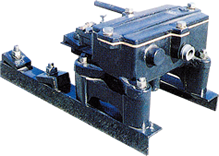 Trailing Hydraulic Tappit
This is a device for actuating an electric point machine by allowing a wheel flange to press a lever when a train comes into a turnout from behind.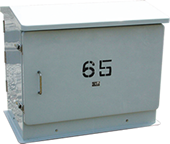 Control Device Box
This box houses a control circuit composed of relay power unit for controlling the on-board switching device.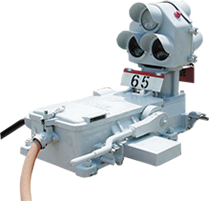 Electric Point Machine
(with switching indicator light)
It switches the point electrically. Manual switching can be performed by operating a manual return handle.
Other signal products
We design and manufacture railroad signal products essential for safe operation of trains.
Point Switching Lever (Type C)

This lever enables to easily switch elastic-point crossover at the same time.

Signal Device Box (FRP)

Crossbucks (FRP)

Railroad Crossing Gate

Sequencer control panel

Trailing Hydraulic Tappit

Grade crossing signals indicator light