Our Businesses
Pressure-welded crossing
Rail steel-made crossing suitable for high speed
Advantages of pressure-welded crossing

Example of leg length change (straight line)
Excellent weldability and wide-range products
Dimensions of front-end and rear-end are freely expandable.Also easy welding.
Widely applicable for special specification.
Robust nose rail
Nose rail is rigidly bonded by gas pressure welding.
Smooth ride quality
Gradient of tread surface of wing rail is optimized according to wheel shape.
Gradient of two stage tread surface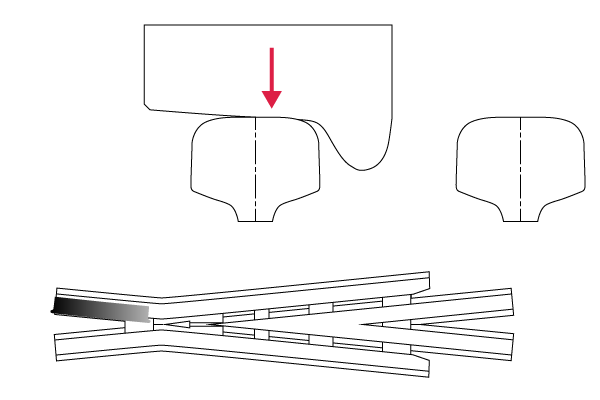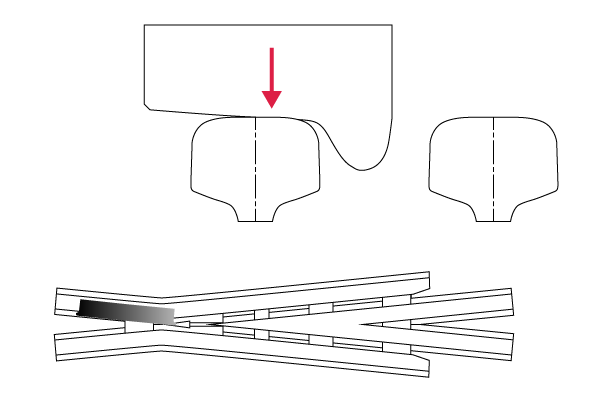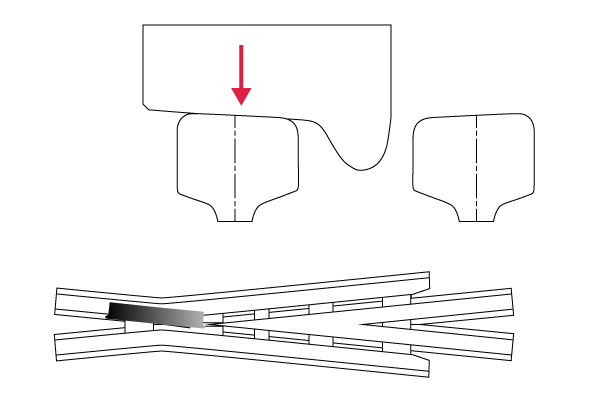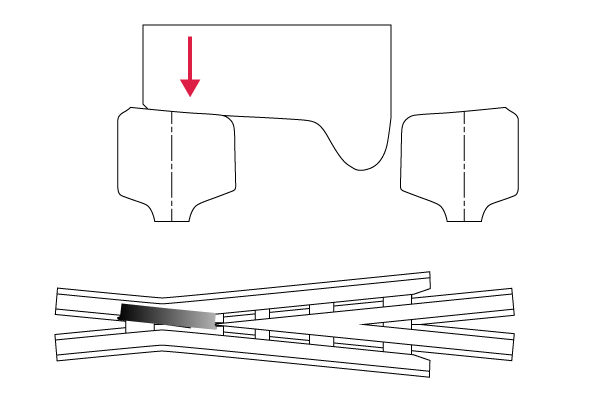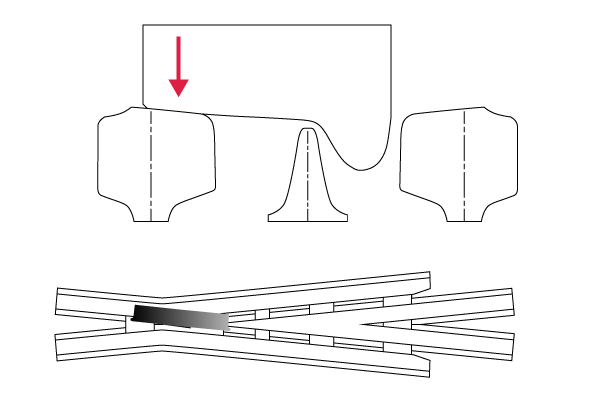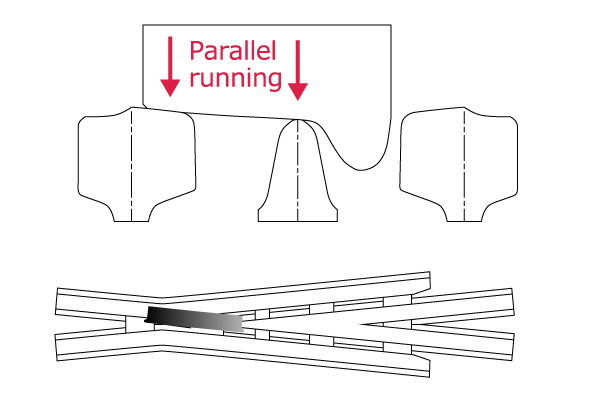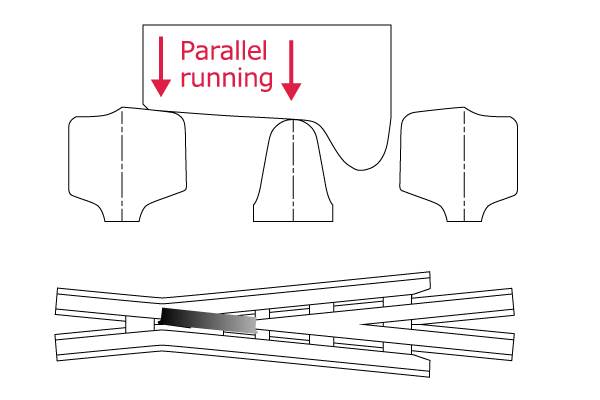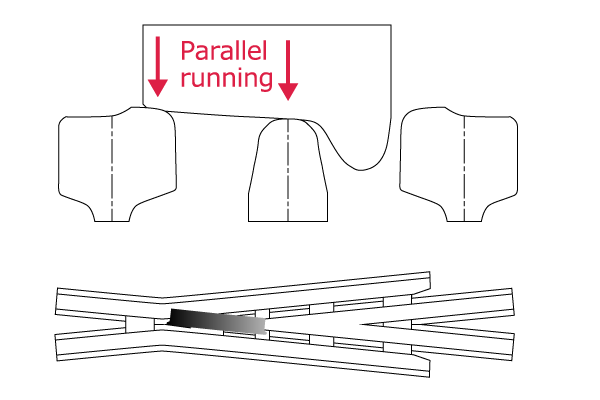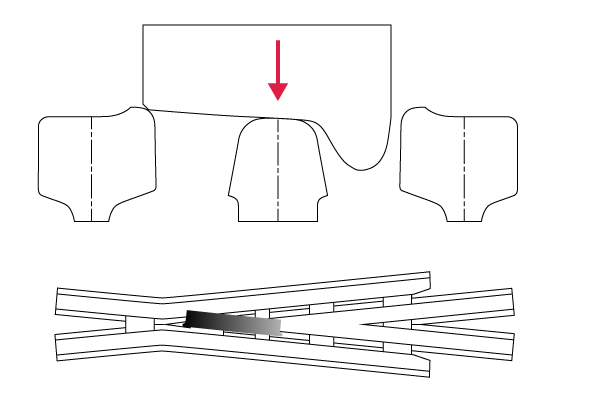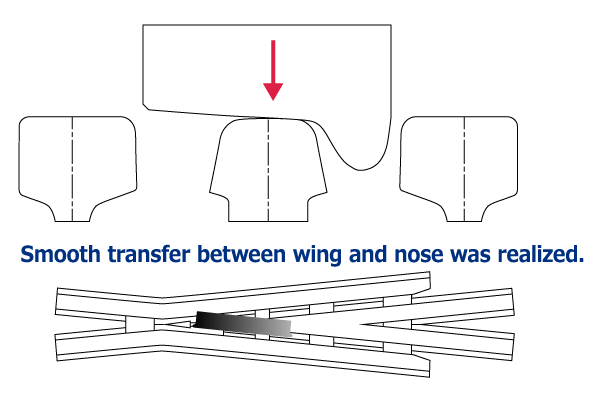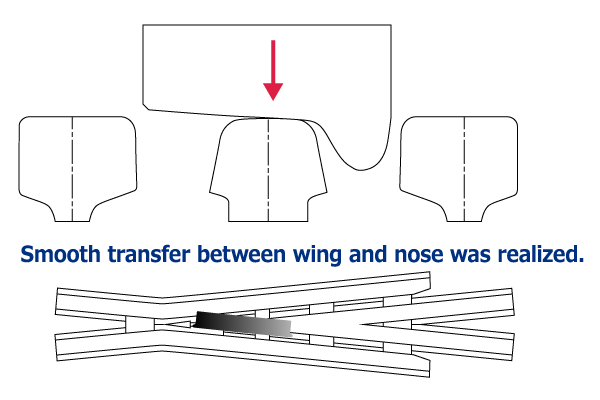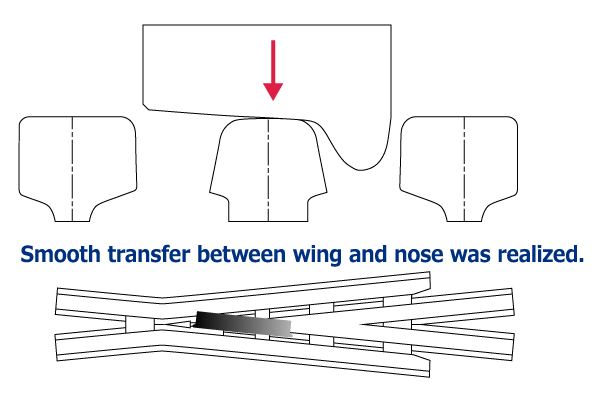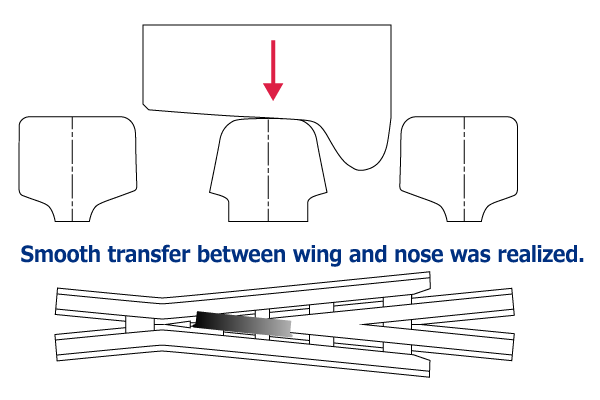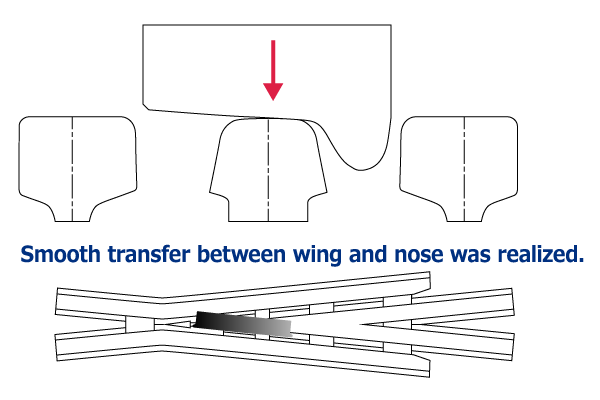 Various pressure-welded crossings
Common shape

Two-way crossing

Three-way crossing

Obtuse pressure-welded crossing
Various movable nose crossings
Movable wing crossing
(noise reduced crossing)

Movable nose crossing

New type movable nose crossing

New type movable nose crossing is a movable crossing developed aiming replaceability from fixed crossing without changing whole turnout design.